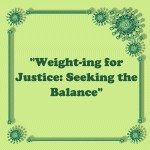 "I have been speaking about civil society, in the outer, about social justice and social order as necessary for a peaceful society.  But what about taking all these principles and turning them inward-not only using them as a template of the civil society, but seeing that it is also the template for a balanced spiritual human being?  What are the characteristics of 'adl, qist, meezaan, when it comes to a human being?  In the same way, there is a correlation between the individual and the society.   We realize that there is only the possibility for peace in the society if the society has established some guidelines and rules.  The same is true for the individual.  There cannot be sustainable peace in the individual with guidelines or principles that are embraced and lived by that individual.  The process, ongoing and dynamic, and it is in my mind and heart, at the core of Sufic Islam.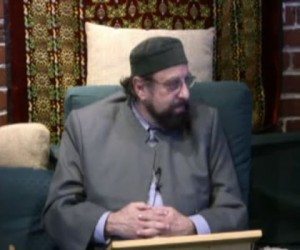 If  we have rules and guidelines which are followed, with the cooperation of individuals and groups of individuals in society, so too, we can have clear and progressive success in our society toward balance and harmony through good people doing good works." – Shaykh Ahmed Abdur Rashid
Weight-ing for Justice: Seeking the Balance was the third talk in the  "5 More Sundays" series of talks with Shaykh Ahmed Abdur Rashid and Shaykh Nooruddeen Durkee and guest speakers.
Read this dars: Download PDF
Or listen to the audio:
Audio clip: Adobe Flash Player (version 9 or above) is required to play this audio clip. Download the latest version here. You also need to have JavaScript enabled in your browser.
Or watch the video: