The second talk in the 5 Sundays on Tasawwuf (2009-2010) addresses the historical and practical importance of a guide on the Sufic Path. This second talk, Suhbat and the Oral Tradition,  was presented Dec 6, 2009 at the Islamic Study Center in Charlottesville, VA.  For more info about this series Read more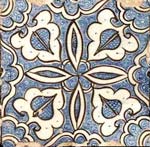 Hazrat Abdul Bari Shah (r.a.) was a great saint and a truly universal being (insan-i-kamil). Over time, his importance and his contribution to Sufic thought and action is being more and more recognized throughout the world.
Hazrat Sayyid Abdul Bari Shah (r.a.) was born in 1859 A.D. in Read more
During the Ramadan Retreat at the khanaqah of Shaykh Ahmed Abdu-r-Rashid, Ibrahim Hakim gives a talk on excerpts of the classical Sufi text of Ibn Ata'llah Iskandari's (ra) "The Hikam" focused on the subject of suhbat. Shaykh Rashid gives comments following the talk.
Part 1 of 7  httpv://www.youtube.com/watch?v=G9aQskX-7bg 
Part 2 Read more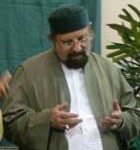 Shaykh Ahmad Abdur Rashid was invited to speak at a recent conference of shaykhs and scholars discussing the aphorisms in "The Book of Wisdom" –  Al Hikam of Shaykh Ahmad ibn Ata Illah as-Sakandari . 
To hear Shaykh Ahmed Abdur Rashid's talk given at this conference:
The Aphorisms of Iskandari: Read more
The Interior Life in Islam 
by Seyyed Hossein Nasr Vol. III, Nos. 2 & 3 
 "O thou soul which are at peace, return unto thy Lord, with gladness that is thine in Him and His in thee. Enter thou among My slaves. Enter thou My Paradise." (Quran Read more
THE STATUS OF TASAWWUF IN ISLAM
by
Shaykh Ahmed Abdur Rashid
The Boulevard of Shari'ah and the Lane of Tasawwuf: One Reality
Bismillâh,
Alhamdulillâh, Allâhumma salli wa sallim alâ sayyidinâ Muhammadin, wa alâ âlihi wa sahbih
The status of Tasawwuf in Islam is clear. Sufism is Islam; and at the Read more
Bismillaahi-r-Rah.maani-r-Rah.eem
ACCEPTING ONE'S CHOICES:
SUFIC ISLAM, A LIFE CHANGING EXPERIENCE
By Shaykh Ahmed Abdur Rashid
Bismillâh, Alhamdulillâh Allâhumma salli wa sallim alâ sayyidinâ Muhammadin, wa alâ âlihi wa sahbih
Introduction: Sufic Islam's Potential to Heal Cultural/Ethnic Conflicts
Fourteen hundred and twenty years ago (by the Islamic calendar), two tribes of Read more