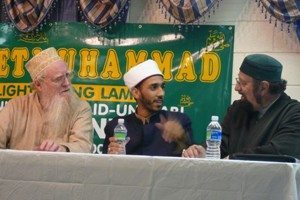 The Healing Light of the Prophet Muhammad (sal)
Bismillaahi-r-Rahmaani-r-RaheemOh Allah, we ask You for words which will make certain Your Mercy, actions which will make certain Your Forgiveness, freedom from every offence, a supply of every virtue, entering Jannah and safety from the Naar.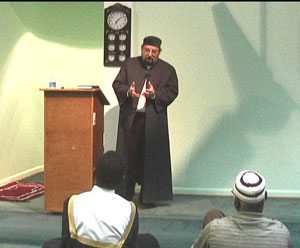 Shaykh Ahmed Abdur Rashid was invited to speak at the Islamic Center in Richmond, Virginia, on March15, 2009.

THE PROPHET MUHAMMAD: THE UNIFYING VOICE OF ISLAM
Bismillâh, Alhamdulillâh
Praise be to Allah, the Turner of the hearts and sight. 
O Allah, fix our hearts on the best Read more
Bismillaahi-r-Rah.maani-r-Rah.eem
The Prophet Muhammad (salla-llaahu 'alayhi wa sallam)
A Role Model for Leaders in the Modern and Post-Modern World and Beyond
by
Shaykh Ahmed Abdur Rashid
Bismillâhi-r-Rahmâni-r-Raheem, Bismillâh, Alhamdulillâh
Allâhumma salli wa sallim alâ sayyidinâ Muhammadin, wa alâ âlihi wa sahbih

There are no greater challenges today than to love Read more
Bismillâh, Alhamdulillâh

Allâhumma salli wa sallim alâ sayyidinâ Muhammadin, wa alâ âlihi wa sahbih

In discussing the Prophet Mohammed (salla-llaahu 'alayhi wa sallam) as "the mercy to all the worlds," one frequently hears comments about the Prophet as an ideal role model. But the concept of "role model" is rarely Read more