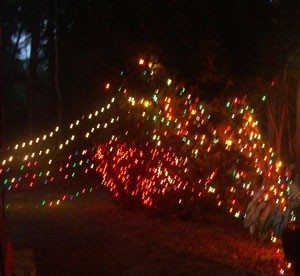 The Circle Group's Ramadan Retreat was an opportunity for spiritual rejuvenation and clarification, through practice, of one's understanding of Islam and Tasawwuf in daily life. A schedule of suhbat, prayer, recitation, and meditation uplifted our souls and increased our piety and our understanding.
All audio dars from the Retreat, as Read more
The second talk in the 5 Sundays on Tasawwuf (2009-2010) addresses the historical and practical importance of a guide on the Sufic Path. This second talk, Suhbat and the Oral Tradition,  was presented Dec 6, 2009 at the Islamic Study Center in Charlottesville, VA.  For more info about this series Read more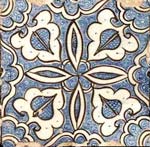 Hazrat Abdul Bari Shah (r.a.) was a great saint and a truly universal being (insan-i-kamil). Over time, his importance and his contribution to Sufic thought and action is being more and more recognized throughout the world.
Hazrat Sayyid Abdul Bari Shah (r.a.) was born in 1859 A.D. in Read more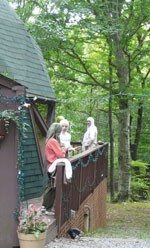 Allah (swt) says in the Holy Qur'an, "O you who believe! Fasting is prescribed for you even as it was prescribed for those before you that you may ward off evil." (2:183)
The Prophet (sal) said, "Let it not be that the day you fast and the day you break Read more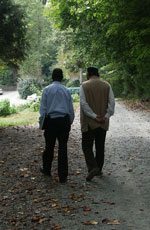 My Dear Friends, Students, brothers and sisters: Asalaamu alaykum wa Rahmatullahe wa Barakatuh
This years Ramadan Retreat was designed, insh'Allah to focus on the great blessings of the month of Ramadan as a means to grasp the subtleties of perception (ayn ul Lataif) available to the sincere and Read more
During the Ramadan Retreat at the khanaqah of Shaykh Ahmed Abdu-r-Rashid, Ibrahim Hakim gives a talk on excerpts of the classical Sufi text of Ibn Ata'llah Iskandari's (ra) "The Hikam" focused on the subject of suhbat. Shaykh Rashid gives comments following the talk.
Part 1 of 7  httpv://www.youtube.com/watch?v=G9aQskX-7bg 
Part 2 Read more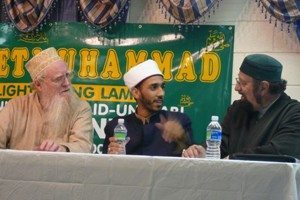 The Healing Light of the Prophet Muhammad (sal)
Bismillaahi-r-Rahmaani-r-RaheemOh Allah, we ask You for words which will make certain Your Mercy, actions which will make certain Your Forgiveness, freedom from every offence, a supply of every virtue, entering Jannah and safety from the Naar.
See video of Ramadhan Retreat at SoulTV.net
 

If you want to get more out of fasting than hunger or thirst, to nourish the spiritual side is to nourish the body too.

Soultv.net  – click on "spirituality" channel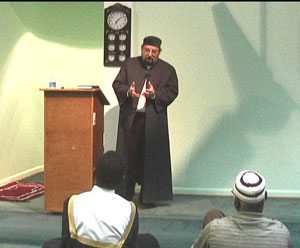 Shaykh Ahmed Abdur Rashid was invited to speak at the Islamic Center in Richmond, Virginia, on March15, 2009.

THE PROPHET MUHAMMAD: THE UNIFYING VOICE OF ISLAM
Bismillâh, Alhamdulillâh
Praise be to Allah, the Turner of the hearts and sight. 
O Allah, fix our hearts on the best Read more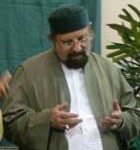 Shaykh Ahmad Abdur Rashid was invited to speak at a recent conference of shaykhs and scholars discussing the aphorisms in "The Book of Wisdom" –  Al Hikam of Shaykh Ahmad ibn Ata Illah as-Sakandari . 
To hear Shaykh Ahmed Abdur Rashid's talk given at this conference:
The Aphorisms of Iskandari: Read more