Join us during the Holy Month of Ramadan for a weekend of spiritual rejuvenation and clarification. A schedule of suhbat, prayer, recitation, and meditation will uplift our souls, deepen our Iman, and increase our understanding of Islam and Tasawwuf in daily life.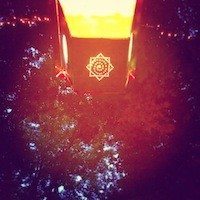 Virtual Retreat 2021  – April 23-25
Retreat will begin on Friday at 1:00pm with for Khutbah  by Shaykh Ahmed Abdur Rashid and end Sunday afternoon. 
Broadcast from the beautiful 80-acre facility of the World Community in rural Virginia, the retreat will enable you to connect with a group of fellow seekers from wherever you are, and devote some time in the company of lovers of Allah (swt) seeking the blessings of this blessed month.
There is a requested $40 donation for each registration; the funds will go toward the renovation of our beloved Mosque.   Payments can be made on-line or via check.  Please register and make your donation on-line here.
A detailed schedule and links to each Zoom Retreat event will be sent to each person who registers.   If you have questions, feel free to contact us .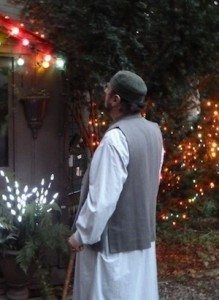 Schedule of Events:
Friday, April 23, 2021
Event 1: 1:00pm -Khutbah and Dhuhr prayer followed by  Women's prayer circle
Event 2: 5:45-8:15pm – Asr prayer, dars (discourse) with Shaykh Abdur Rashid, muraqabah (meditation), Magrib prayer, and breaking the Fast together
Event 3: 10:15-11:00 pm – Isha prayer, Taraweeh prayer, and conversation with Shaykh
Saturday, April 24, 2021
Event 4: 1:00pm – Dars (discourse) Dhuhr prayer
Event 5: 5:45-8:15 pm – Asr prayer, dars, hadra, Magrib prayer and breaking of the Fast together
Event 6: 10:15-11pm – Isha prayer, taraweeh prayer
Sunday, April 25, 2021
Event 7: 1:00pm- Shaykh Abdur Rash and guest speakers, readings, Dhuhr prayer, followed by Q & A session
We welcome you in our company for this refreshing and inspiring event.
Additional donations to continue the work of the Khanaqah are gratefully accepted.
The World Community® is a not-for-profit religious organization, registered with the IRS under code 501(c)3. Organizations within The World Community® include The Circle Group®, responsible for publications, and the World Community Education Center®, a school for grades K-12.  Located in Bedford, VA, 4 hours southwest of Washington, D.C., 2 hour north of Raleigh, NC.