Join us the first weekend of the Holy Month of Ramadan for  spiritual rejuvenation and clarification. A schedule of suhbat, prayer, recitation, and meditation will uplift our souls, deepen our Iman, and increase our understanding of Islam and Tasawwuf in daily life.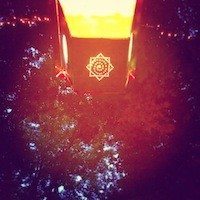 DATES 2016: Friday, June 10th to Sunday, June 12th.
Retreat begins Friday at 1:00pm with for Khutbah  by Shaykh Ahmed Abdur Rashid and end Sunday after Dhuhr Prayer. Please e-mail us if you wish to stay for a longer period to make itikaf.  We are happy to accommodate you.
Held on the lush, 80-acre facility of the World Community in rural Virginia, the retreat provides  a venue to seek the blessings of the month of Ramadan in the company of fellows seekers and away from the distractions of daily life.
All meals (suhur and iftar) are provided.  We offer healthy, organic and locally sourced  foods, cooked by World Community volunteers and can accommodate special needs (e.g. gluten free). Cabin and guest apartment style housing is available for individuals (separate areas for men and women) and for families. We have limited space, so please register early.
REGISTER IS  NOW CLOSED. Please contact us if you have questions.
Retreat Fee $125 per person, $75  for college students, and $30 for children under 12. Families (3 or more) 10% discount. Fee covers meals  (iftar and suhoor) and accommodations.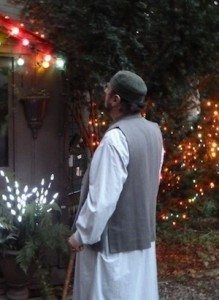 Sample Schedule of Events:
4:00    Suhuur provided
~5:00    Salaat al-Fajr in Masjid
12:30 Dars given by Guest speaker TBA
1:30 Salaat adh-Dhuhr in Masjid
2:00 Dars given by Shaykh Ahmed Abdur Rashid
(Rest and Personal Ibada)
~6:30 Salaat al-'Asr in Masjid
Qur'an Recitation and Muraqabah
~8:30 Salat al Maghrib in Masjid
9:30  Iftaar provided in Dining Hall
10:30 Salaat at-Taraweeh in Masjid
12:00 Salaat at-Tasbeeh
Other activities included: Qur'an recitation, muraqabah, suhbat and dhikr Allah, late night suhbat and tea, walking/contemplation in Nature.
 Registration fee for your food and housing can be paid by via PayPal.
Donations to continue the work of the Khanaqah are gratefully accepted.
The World Community® is a not-for-profit religious organization, registered with the IRS under code 501(c)3. Organizations within The World Community® include The Circle Group®, responsible for publications, and the World Community Education Center®, a school for grades K-12.  Located in Bedford, VA, 4 hours southwest of Washington, D.C., 2 hour north of Raleigh, NC.
Enjoy video from  2015 Retreat Dars  and the audio from retreat   Khutbah, June 19th, Dars June 19th, June 20, and June 21