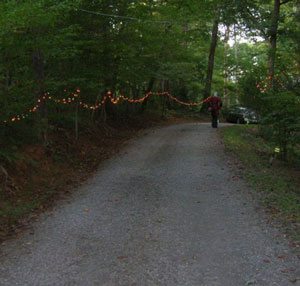 The Circle Group's Ramadan Retreat is an opportunity for spiritual rejuvenation and clarification, through practice, of one's understanding of Islam and Tasawwuf in daily life.  A schedule of suhbat, prayer, recitation, and meditation will uplift our souls and increase our piety and our understanding.
Held on the lush, 80-acre facility of the
World Community
in rural Virginia, the retreat provided a venue  to seek the blessings of the month of Ramadan away from the distractions of daily life.
Sample Schedule of Events: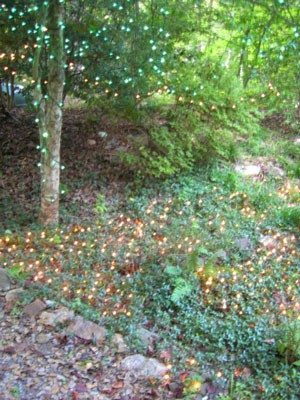 4:30     Suhuur provided
5:30     Salaat al-Fajr in Masjid
12:30   Dars given by Guest speaker Dr. Sulayman Nyang
1:30     Salaat adh-Dhuhr in Masjid
2:00    Dars given by Shaykh Ahmed Abdur Rashid
(Rest and Personal Ibada)
6:30   Salaat al-'Asr in Masjid
Qur'an Recitation and Muraqabah
8:00     Salat al Maghrib in Masjid
8:15     Iftaar provided in Dining Hall
9:30     Salaat at-Taraweeh in Masjid
11:00   Salaat at-Tasbeeh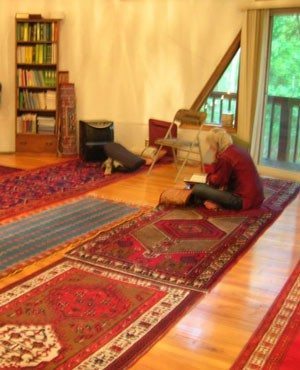 Other activities included: Qur'an recitation, muraqabah, suhbat and dhikr Allah.
Videos of the talks from this retreat are available through our CG Video Channel playlist.
Or listen to the audio and read the pdf file:
"Muraqabah, Muhasabah, Mushahadah Part I"
Audio clip: Adobe Flash Player (version 9 or above) is required to play this audio clip. Download the latest version here. You also need to have JavaScript enabled in your browser.
and "Muhabbat and Muraqabah Part 2"
Audio clip: Adobe Flash Player (version 9 or above) is required to play this audio clip. Download the latest version here. You also need to have JavaScript enabled in your browser.
The World Community® is a not-for-profit religious organization, registered with the IRS  under code 501(c)3.  Organizations within The World Community® include The Circle Group®, responsible for publications, and the World Community Education Center®, a school for grades K-12.