FALL RETREAT on Khidma (Service)
Friday, October 19- Sunday October 21, 2018
Join us for spiritual rejuvenation and clarification through practice and reflection on Khidma (service), a key doorway to the practical application of Islam and Tasawwuf in daily life.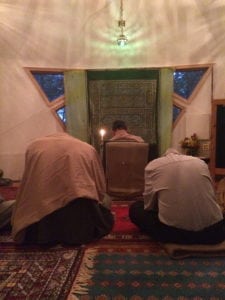 Abu Huraira (ra) reported that the Prophet (sal) said: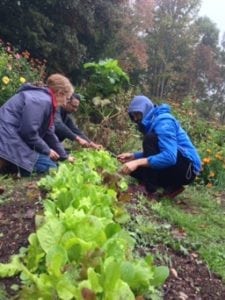 "Whoever removes some difficulty of a believer in this word, Allah shall remove some difficulty from him on the Day of Judgments. 
Whoever provides some comfort to the sufferer, Allah shall provide some comfort here and in the hereafter.
Whosoever covers someone's faults here, Allah shall cover his faults here and in the hereafter. As long as a person is busy helping his brother, Allah keeps busy helping him."
RETREAT ACTIVITIES
Schedule will offer a balance of time for individual reflection and study as well as collective service and suhbat.
Participants will gather in the Masjid for prayers, recitation, meditation (instruction and practice)

Dars by Authorized Sufi teacher, Shaykh Ahmed Abdur Rashid

Opportunities for Service in the Khanaqa will include: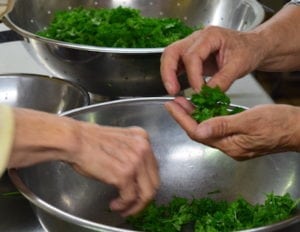 Harvesting in the Organic Gardens: learn about organic gardening and late Fall harvesting while serving the community and providing greens for that night's meal.
Cooking in the Kitchens: work side by side with other seekers in the professional kitchen, learn to cook healthy, vegetarian dishes, and contribute to the community meal.
Landscape management: Enjoy the beauty of nature at the height of Fall Color, working with a team to clear trails, rake leaves, and beautify the landscape.
FACILITY:
Held on the lush, 80-acre facility of the World Community, a working Sufic Community and Khanaqa, established in rural Virginia in 1979. The property includes a stream, forest, and fields; sports facilities, walking trails, and an organic garden; as well as private homes, a school, mosque and shared kitchen and dining hall.  This venue offers beautiful opportunity for personal reflection away from the distractions of daily life.
Meals: All meals are cooked by volunteers who are members of the Khanaqa and are served, family-style, in the Dining Hall. Food is prepared with care, emphasizing a whole plants-based diet featuring locally sourced, organic and mostly vegetarian menus.  We can accommodate special needs (gluten free, vegan, allergies, etc.) with advance notice. When in season, much of the produce comes from our organic gardens.
Housing: The World Community guest facilities can accommodate families (including spaces with a small kitchen) as well as individuals.  Men and women's facilities are separate.  Linens are provided.
Registration will close Wednesday, October 10.  Accommodations are limited so please register early to guarantee your space.
Retreat Fee $125 per person, $35 children. Families (of 3 or more) can receive a 10% discount. Fee covers meals and two nights of accommodations.  Registration fee can be paid by via PayPal.
Your tax-deductible donations to continue the work of the Khanaqah are gratefully accepted. The World Community, 1329 Prosperity Dr. Bedford, VA 24523.
The World Community® is a not-for-profit religious organization, registered with the IRS under code 501(c)3. Organizations within The World Community® include The Circle Group®, responsible for publications, and the World Community Education Center®, a school for grades K-12.  Located in Bedford, VA, 4 hours southwest of Washington, D.C., 2 hour north of Raleigh, NC.