Recent Talks

Gratitude: A Practical Road to Humility
For the past 10 years followers of many religions have gathered on Thanksgiving Morning for an interfaith sermon to give thanks and share moments of congeniality. This year, Shaykh Ahmed abdur Rashid presided at the Thanksgiving Interfaith Service  at the Centenary Methodist Church, Lynchburg, VA. "No one can remember something they never Read More →
Strangers: Nasir Khosrow (as)
To those who faithfully believe, Allah gives some special knowledge of the Unseen.  These people exist throughout history as messengers, as guides, seen and unseen by us, past and present, and among us.   These unseen friends and helpers of Allah are recognized in Qur'an and Hadith, and we are guided Read More →

Strangers: Salman Farsi (as)
To those who faithfully believe, Allah gives some special knowledge of the Unseen.  These people exist throughout history as messengers, as guides, seen and unseen by us, past and present, and among us.   These unseen friends and helpers of Allah are recognized in Qur'an and Hadith, and we are guided Read More →
Invited Perspectives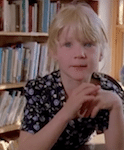 Views on Gratitude
Louie Schwartzberg is an award-winning cinematographer, director, and producer whose notable career spans more than three decades providing breathtaking imagery for feature films, television shows, documentaries and commercials. His time lapse photography is outstanding. This piece includes his short film on Gratitude and Happiness Revealed. time lapse flower opening David Steindl-Rast's Read More →
Islam in the Modern World

Walking the Other Face of Palestine
Here is a short documentary on one...
Sacred Geometry Revisited
The role of sacred art is to support...

Leadership Program for Muslimahs
ALIMY girls in the garden ALIMY...
More Featured Category Posts
Sufic Inspirations

Islam and Democracy
Islam and Democracy A Cooperative...
Applied Sufism
Classical Teachings for the Contemporary...
Turning Toward the Heart
Turning Toward the Heart, Awakening...
More Featured Category Posts